Since the Bank of Ghana gave the directive to all Banks and other financial services providers to use the National Identification Authority's (NIA) Card as the only authentic identification for financial transactions, many are those who are unaware or have not updated their information at their various banks.
However, the deadline for the update of your ID to the NIA card at your bank is getting closer. The use of the NIA card as the sole ID for all financial transactions takes effect from 1st July, 2022.
The Ghana Association of Banks and various individual banks have started sending reminders to all account holders to make sure they update their details before the 1st of July, 2022.
In that same regards, those who have to open new bank accounts according to the new directive would have to use the NIA card as the only valid ID.
You are remindered to visit your bank to update your details.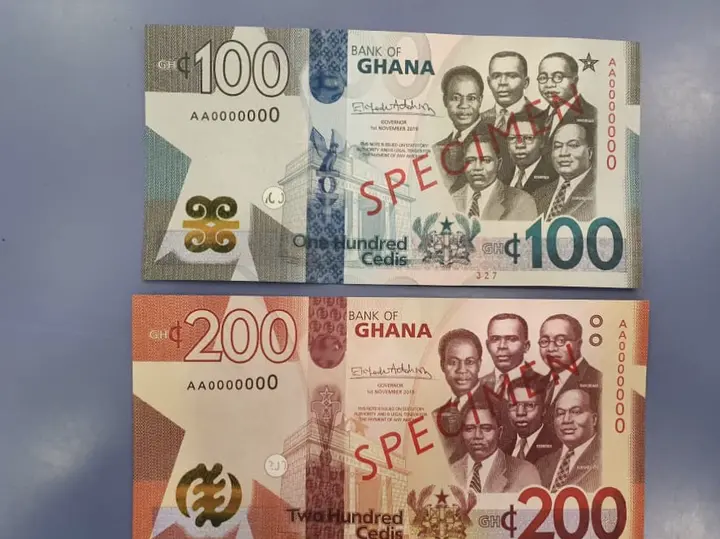 According to the Bank of Ghana, the initiative is in furtherance of its objective of ensuring the safety of the financial system, Bank of Ghana pursuant to Regulation 7 of the National Identity Register, 2012 (L.I. 2111), hereby directs that with effect from 1st July, 2022, the Ghana Card shall be the only identification card that will be to undertake transactions at all Bank of Ghana licensed and regulated financial institutions.
Below are some reminder messages from the Ghana Association of Banks and other Banks.
Aside from banks, the relevant institutions include specialised deposit-taking institutions, non-Deposit-Taking financial institutions, payment service providers, and dedicated electronic money issuers; forex bureaus, and credit reference bureaus will also use the NIA Card as sole ID for financial transactions from 1st July, 2022.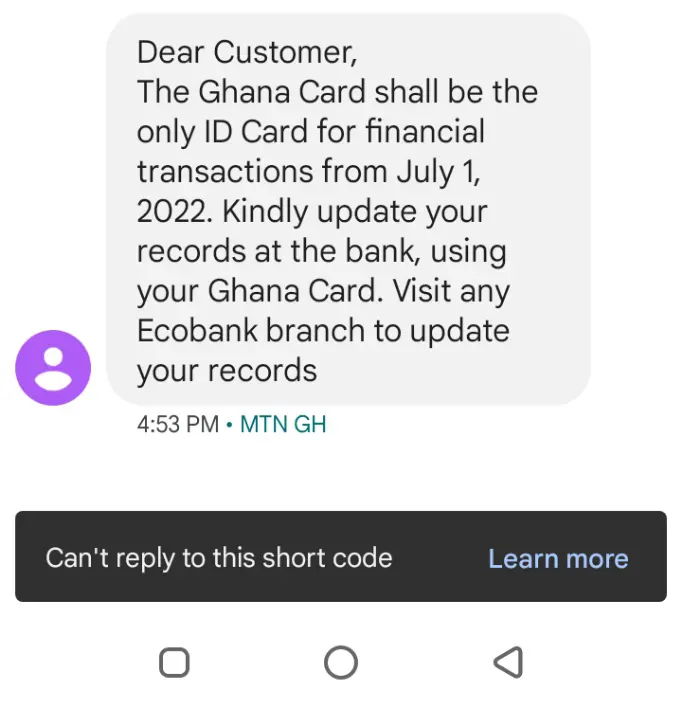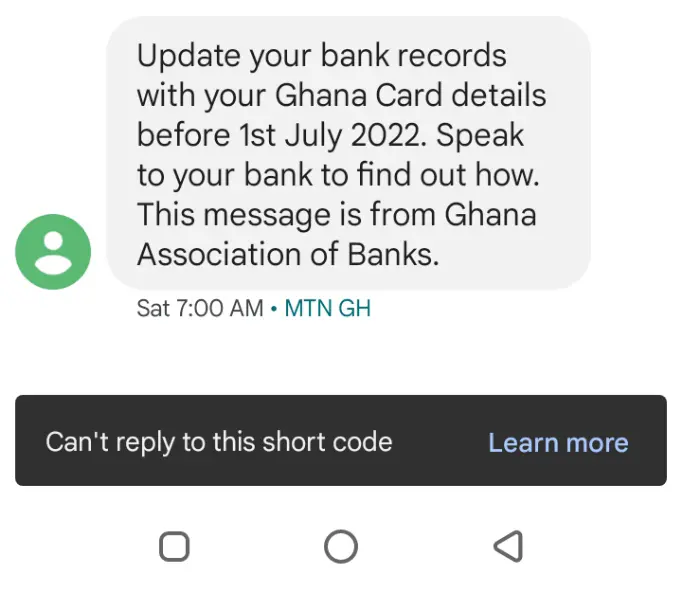 Source: Operanews