Sky FM has confirmed another serious and sad murder case at Nkoranza in the Bono Region of Ghana. According to the reports, Honorable Daniel Owiredu who is the Municipal Chief executive reported the case to the Ghana Police Service after he was informed.
The murder case reportedly involved 60 years old Robert Ayambire who Murdered his own wife. The reports further explains that, the suspect used a cutlass to butcher his wife till she died.
After the murder, Robert Ayambire reportedly bolted into the bushes. When the Municipal Chief executive was told of the unfortunate situation, he quickly informed the police. A search team was quickly deployed to look for Robert Ayambire in the bushes.
He was later found and given the beating of his life. The search team handed the suspect to the police for further investigation and prosecution. It's still unclear about the reason why Robert Ayambire Murdered his wife. He will be arraigned before the court.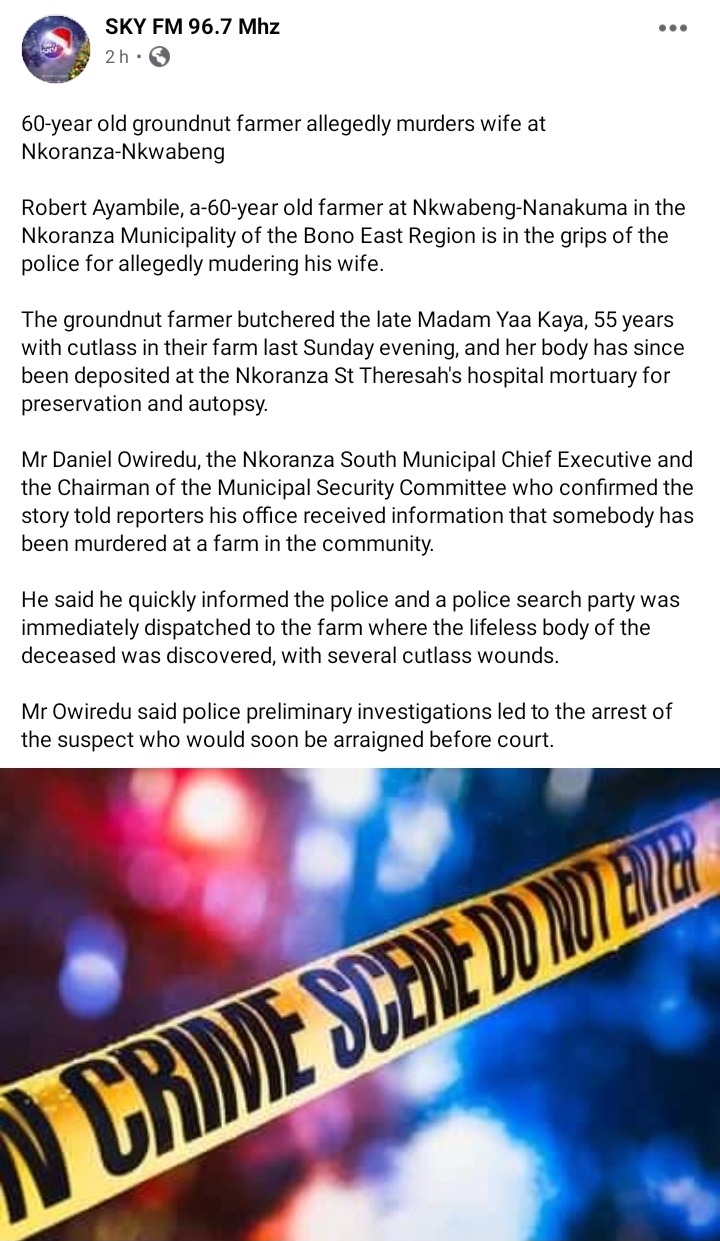 Source : Operanews