Justice Amoa, popularly known as Patapaa, also took to social media to congratulate his father as the world marks a day to encourage father's on their role in their children's lives.
The hiplife singer's message to his dad has got many supporters of the artiste ranting on his Facebook page.
As if he's said anything wrong. Comments from these supposed fanatics will amused you.
Further, one said, " Which means you resemble your mum, happy Father's Day, papa patapaa".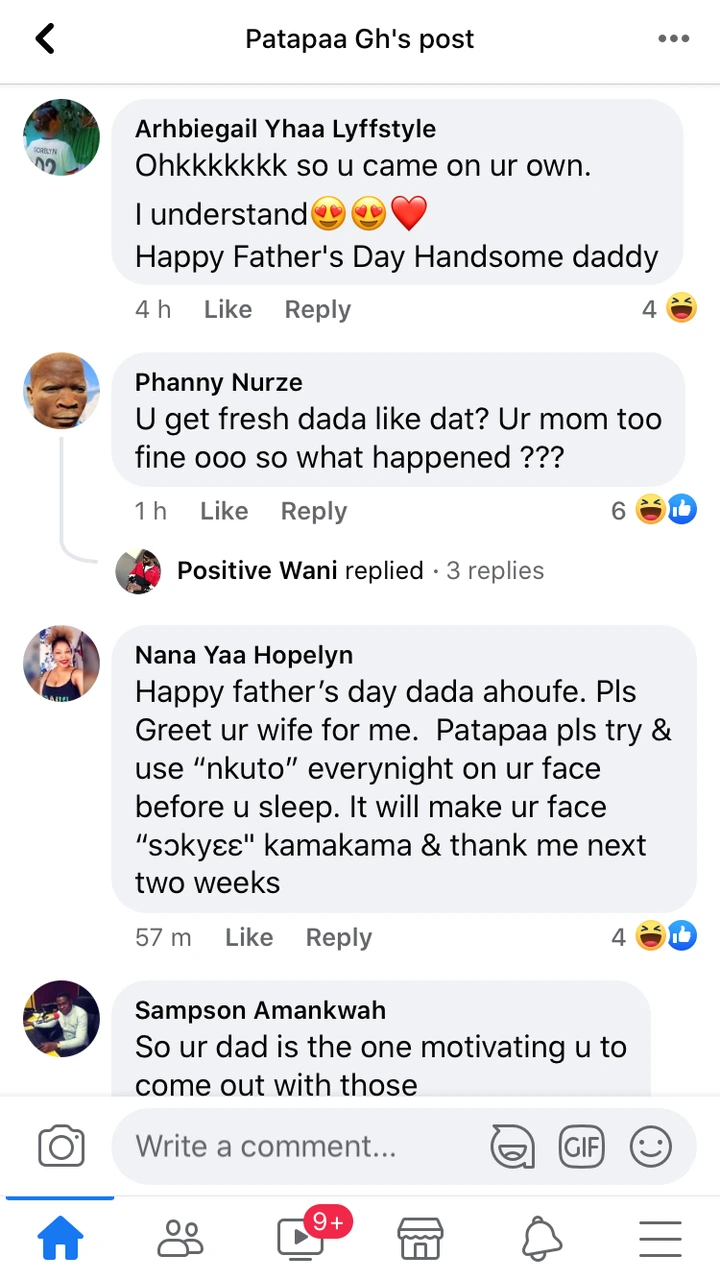 Again, "But your dad is handsome oo, eeii anaa womaame k)dii shy33 no cos". Kukuaa expressed.
As if that was not enough, more funny comments dropped on his wall: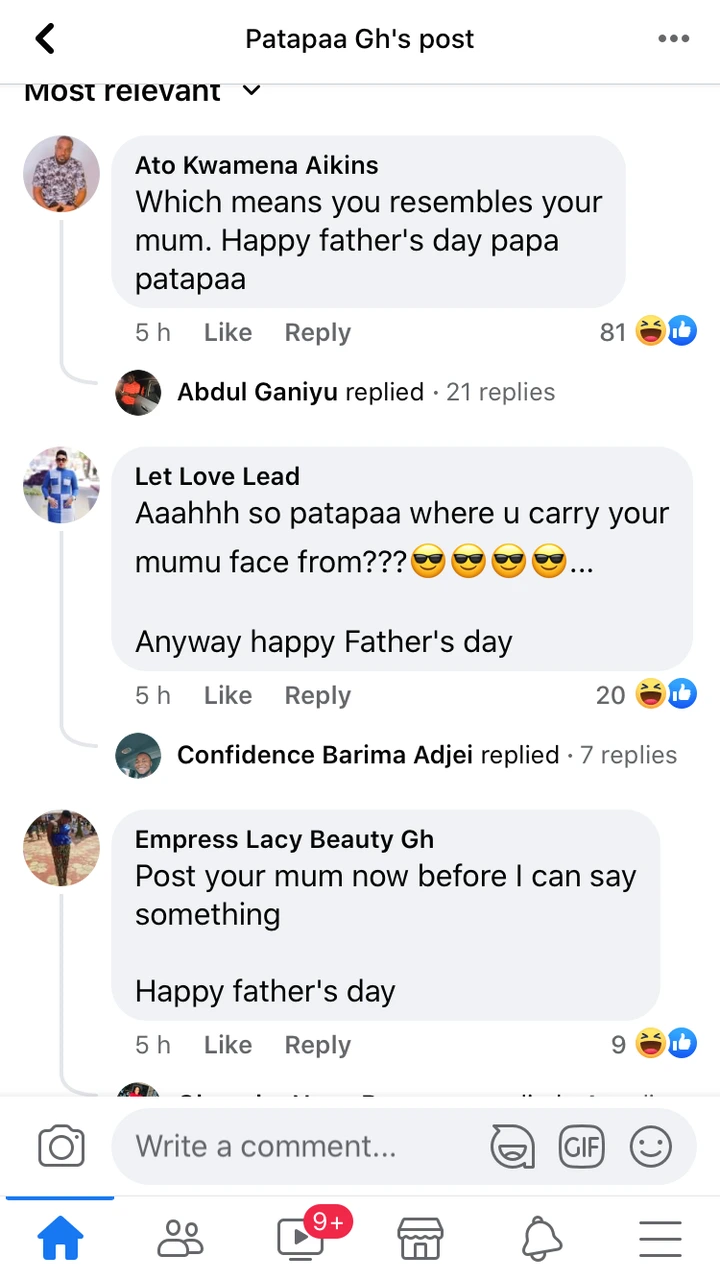 "Oh okay, so you came on your own?" One puzzled.
More to this, " Happy Father's Day dada ahoufe. Please, greet your wife for me. Patapaa, try and use "nkuto" every night on your face before you sleep. It'll make your face "S)ky33". Nana Yaa said.
These same people will praise you and bring you down.
Source: By Patapaa