The Ghana Education Service has released a communique detailing the subjects eligible to be offered a study leave with pay in 2022.
The said report from the service stated that in all 60 percent has been allocated to Chemistry, English Language, French, Physics, Biology, Mathematics, Physical Education and Integrated Science.
With 30 percent been made available to Ghanaian Language, Special Education, Guidance and Counselling, Social Studies, Religious and Moral Education, Early Childhood and Visual Arts and with all the technical courses as well falls under the 30% category.
Further, with 5 percent each given to Government, Economics, Geography, Music and Laboratory Technician.
This is a according to the GES.
Following this, it seemed like a mark was drawn to cut off certain subjects and branded as not "more useful" as compared to others.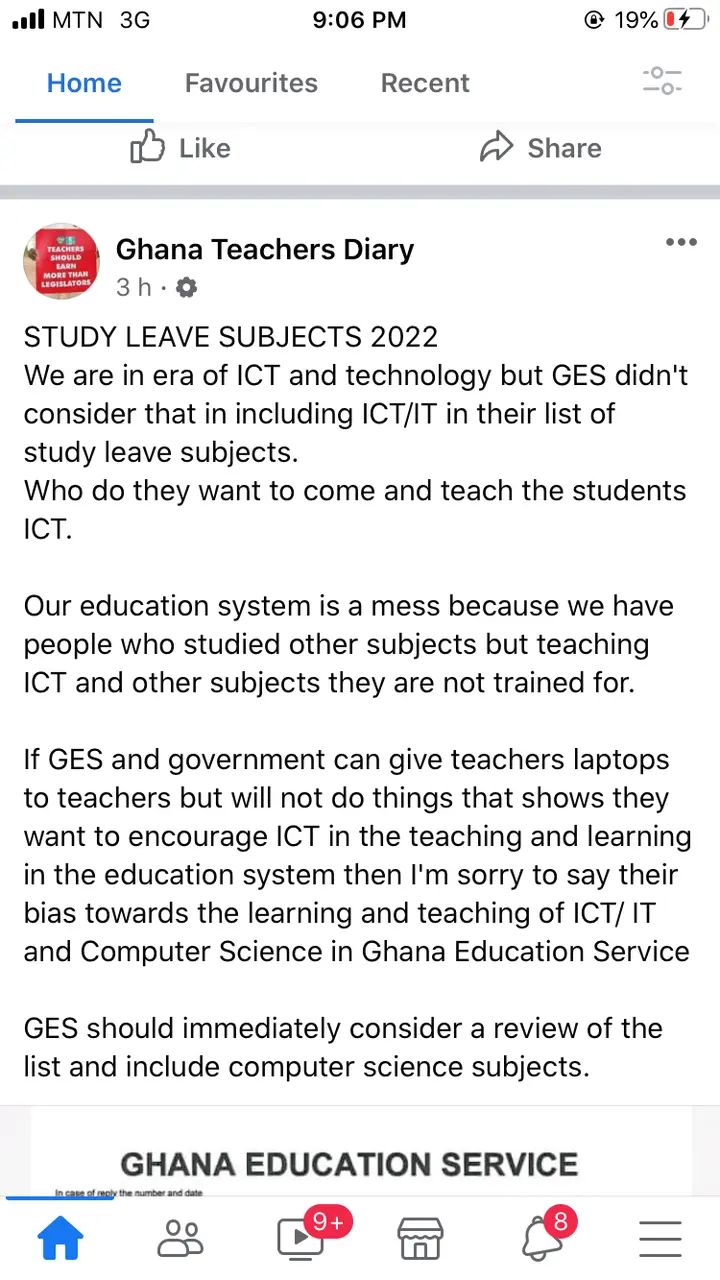 It was very shocking to find out that a Nation branding itself as a developing country would do alway with Information and Communication Technology.
Questions are been raised as to why should this happen?
Recently, the policy, one-teacher, one-laptop has been on the lips of Ghanaians.
Many would have wished to see ICT to boost the morale of people tapping into the Information communication field but that never occurred.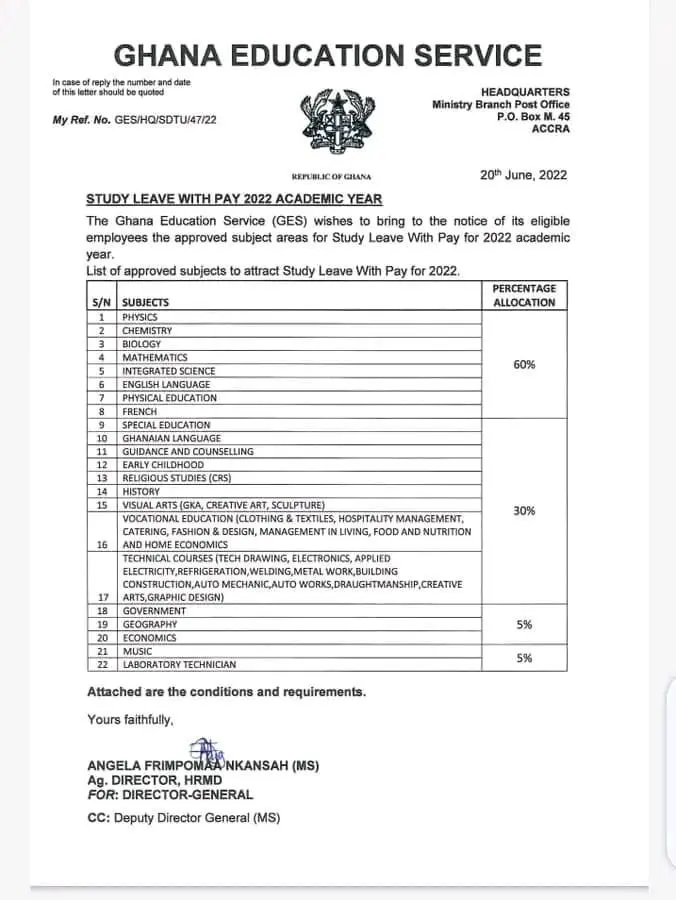 Source:GES