It's a new day a s the Ghana Meteorological Agency has released the weather forecast for today 22nd June, 2022.
According to today's weather update by the Ghana Meteorological Agency, the morning temperatures will range between 22- 24 whiles afternoon will see a rise in temperatures to about 32 to 35. The rain will continue in the northern sectors whilst the southern sectors will also experience pockets of rains.
The Ghana Meteorological Agency stated "It's raining over parts of the northern sector. The rain will persist this morning especially over the western parts. Over southern Ghana, generally cloudy weather with pockets of slight rain is expected. Few areas within the middle sector will experience rain later today."
Weather forecasting is the application of science and technology to predict the conditions of the atmosphere for a given location and time. People have attempted to predict the weather informally for millennia and formally since the 19th century. Weather forecasts are made by collecting quantitative data about the current state of the atmosphere, land, and ocean and using meteorology to project how the atmosphere will change at a given place.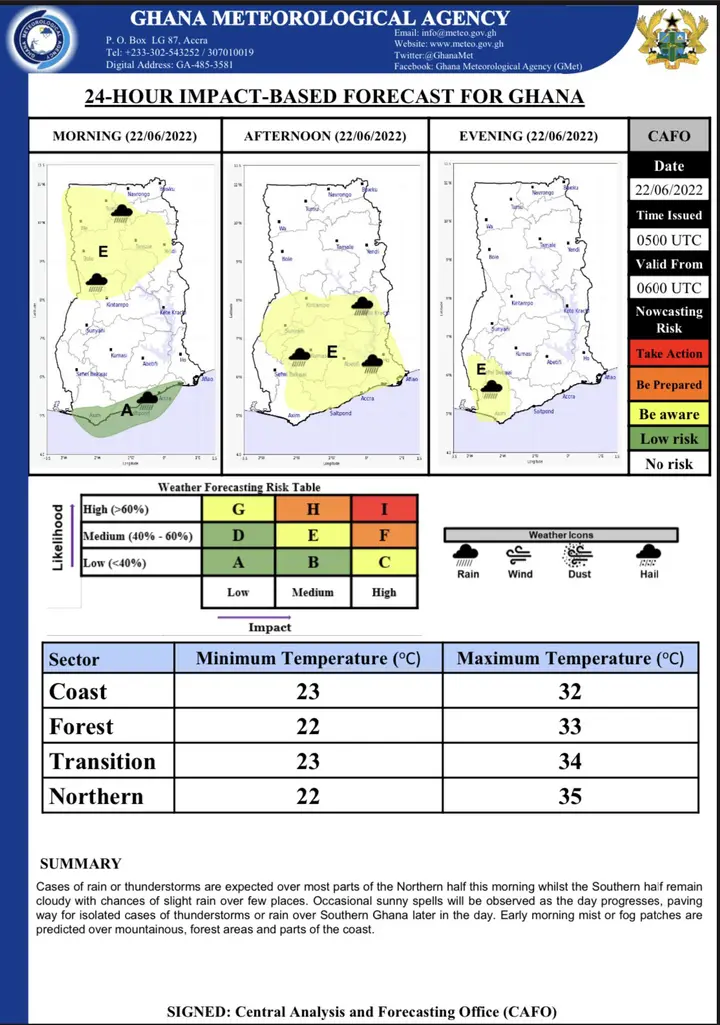 Source: Operanews