The Member of Parliament for the North Tongu constituency, Honorable Samuel Okudzeto Ablakwa, has decided not to give the Nana Addo led administration peace. He begun with his exposés on the private jet hired by President Nana Addo Dankwa Akuffo Addo and now, he is on the expenditures that the government is making at the hindsight of Ghanaians. Today, another revelation dropped about how some alleged fifty thousand dollars was given to Soni Badu just for his performance. And reacting to this, Samuel Okudzeto Ablakwa said:
"It is obvious that the Almighty is teaching the Akuffo-Addo governor a lesson on the 4th of His 10 commandments: "Thou shalt not take the name of the Lord thy God in Vain. See the avalanche of National Cathedral scandals from all angles."
Samuel Okudzeto Ablakwa later revealed that he has gotten more intriguing details and revelation so he told Ghanaians to watch out for this exposé.
"Kindly expect more revelations tomorrow".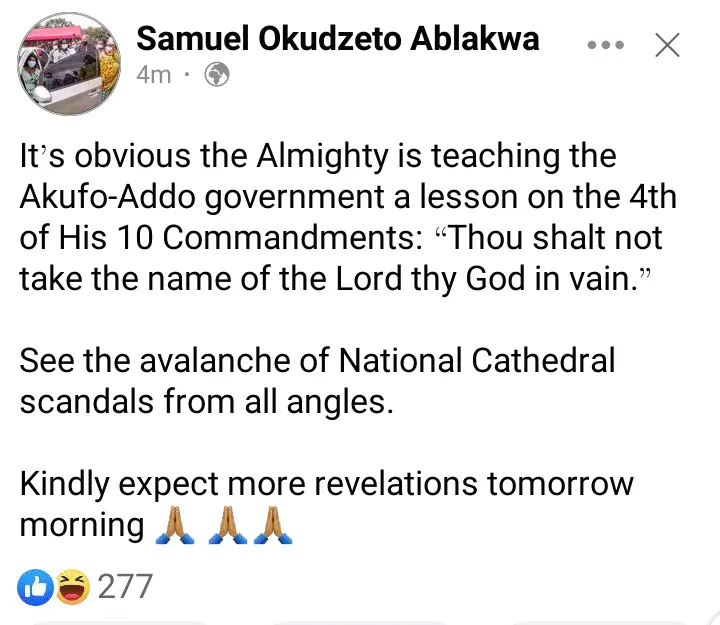 Source: Gentle Blogger