People go to church to find peace and get some spiritual healing, they hope that their burdens will be lifted when the word of God comes out, they go coming from different homes and families where they have been raised differently, some are well raised but some are not and they have zero respect for the elders, while others are well raised they would never back chat their seniors no matter what, but this guy on this video touched a wrong nerve on the senior member of the church who forgot that he is at church and the demon in him was awaken.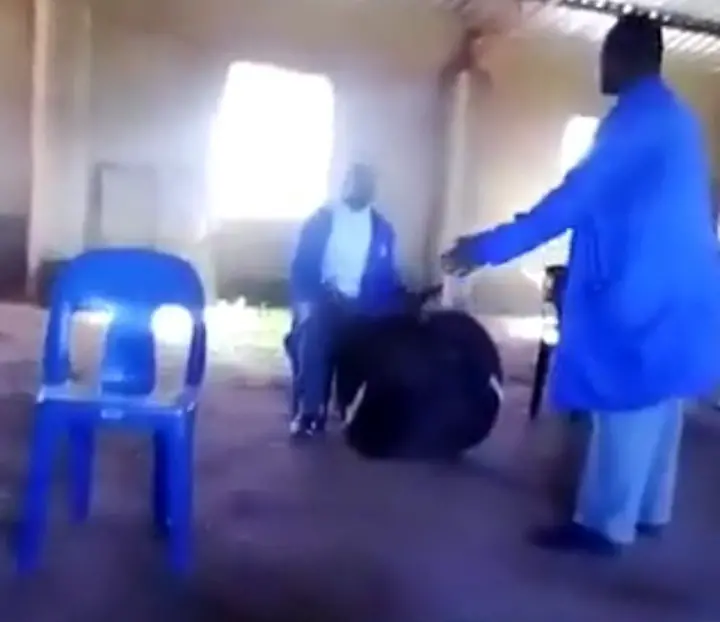 A video has emerged on social media when two members from a church which is believed to be a United church were on each other's throat and it ended badly with the elder chasing the younger man with an okapi knife and the video has gone viral on different social media platforms.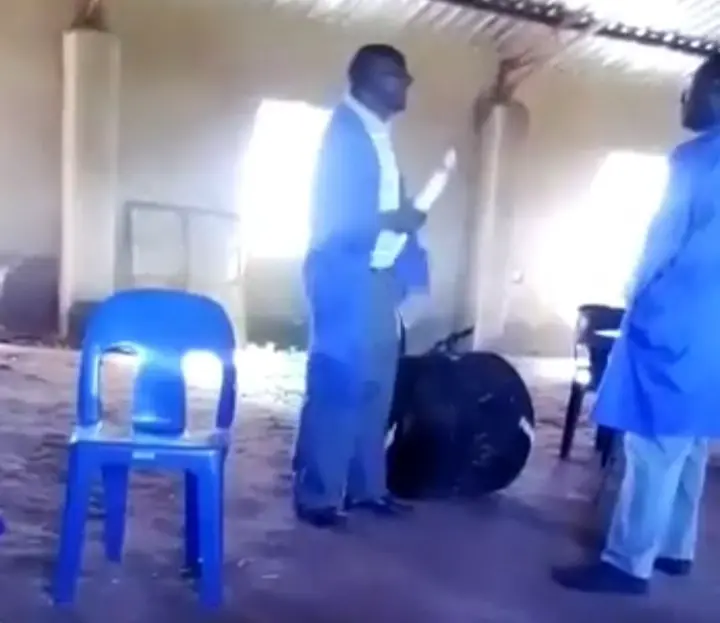 On the video, two people were having a verbal fight, it was an elderly man who is probably the bishop of the church who was not seeing eye to eye with a younger man, the two were exchanging words as they were fought over something, the argument got got heated in a short while after the young the person said to the elder person that he is a fool.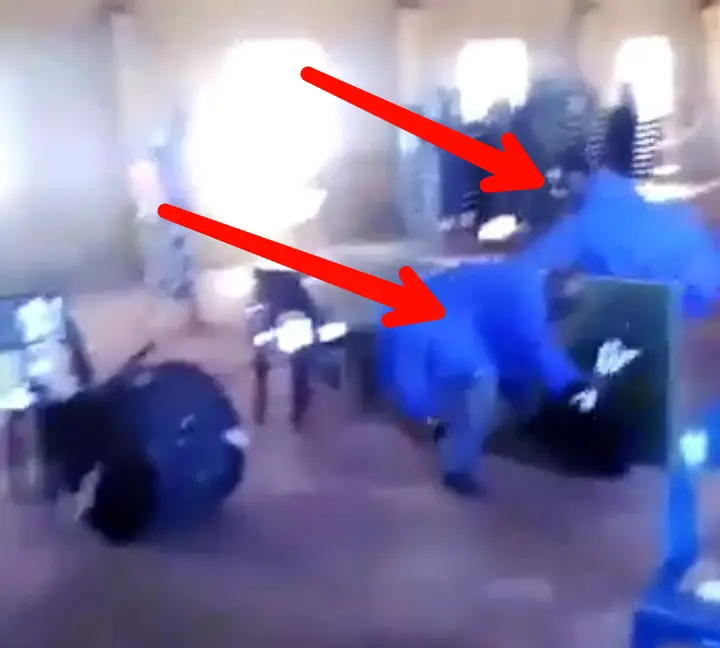 "You did not contribute a single cent as we build this church, I took you when you were playing your drum at a shack, There is nothing you can do as well, you won't do anything, you rather go back to your shack and play drum there," the old man said angrily.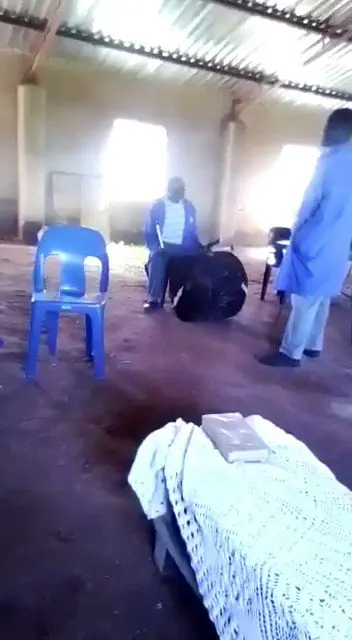 The younger man touched a wrong nerve when he told the old man that he is an old fool, that is when all hell broke lose and Mr Netsiavha felt he had to take some action, he stood up from where he was sitting and produced something that allegedly looks like a knife and started chasing the younger man, while he was chasing him, he was swearing using strong words right in the house of the Lord.
Source: https://twitter.com