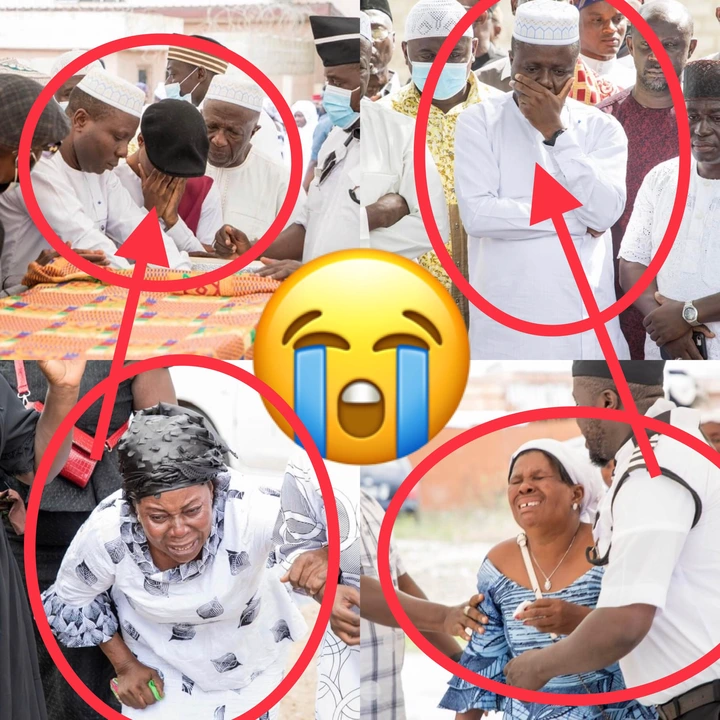 The recent circulating news that has undoubtedly broken the hearts of most Ghanaians was when the Boss of Crime Check TV finally paid his final respect to his deceased wife.
According to recent reports, the deceased wife was admitted to the ICU after a short illness which later escalated hence causing her untimely death.
The Crime Check TV Boss who has been putting all hands on deck to help prisoners who were wrongfully accused, and sentenced, and others who claimed to have regretted their actions, seek redemption by paying for their release.
In addition to this, the Crime Check TV Boss sadly revealed that his lovely wife left behind 4 children due to her unexpected demise.
Below is a look at some heartbreaking scenes as family members broke down in uncontrollable tears over the final burial rites of the deceased.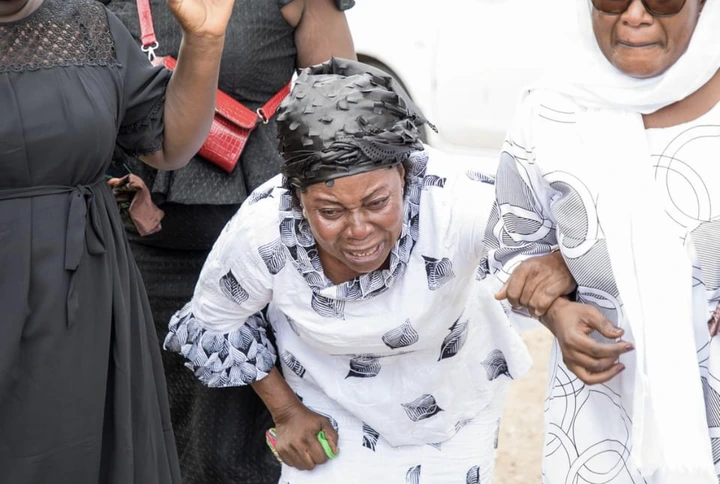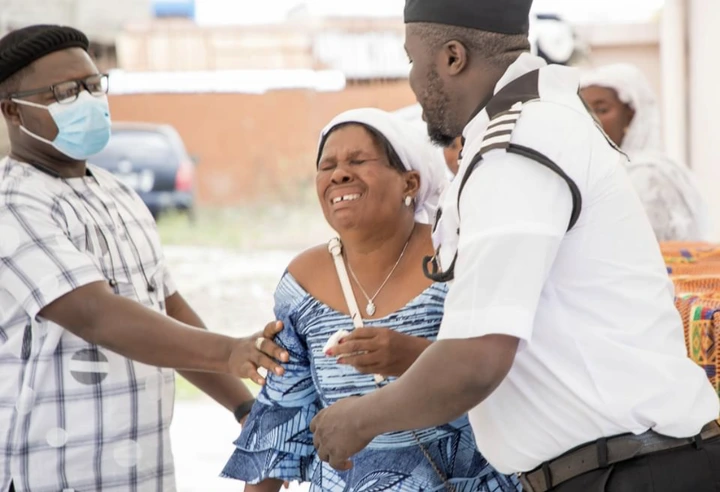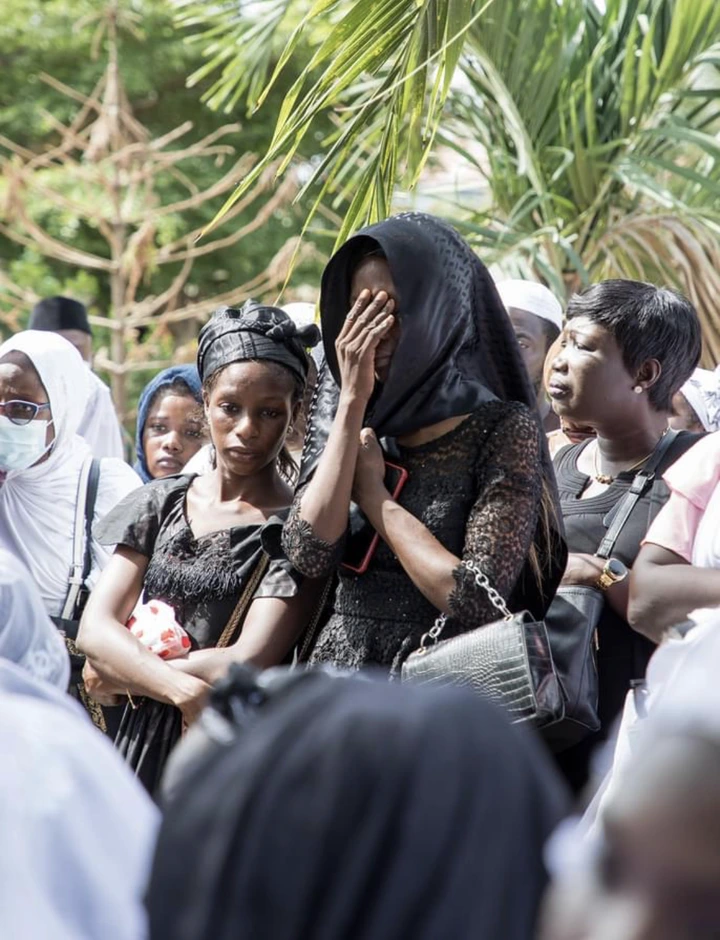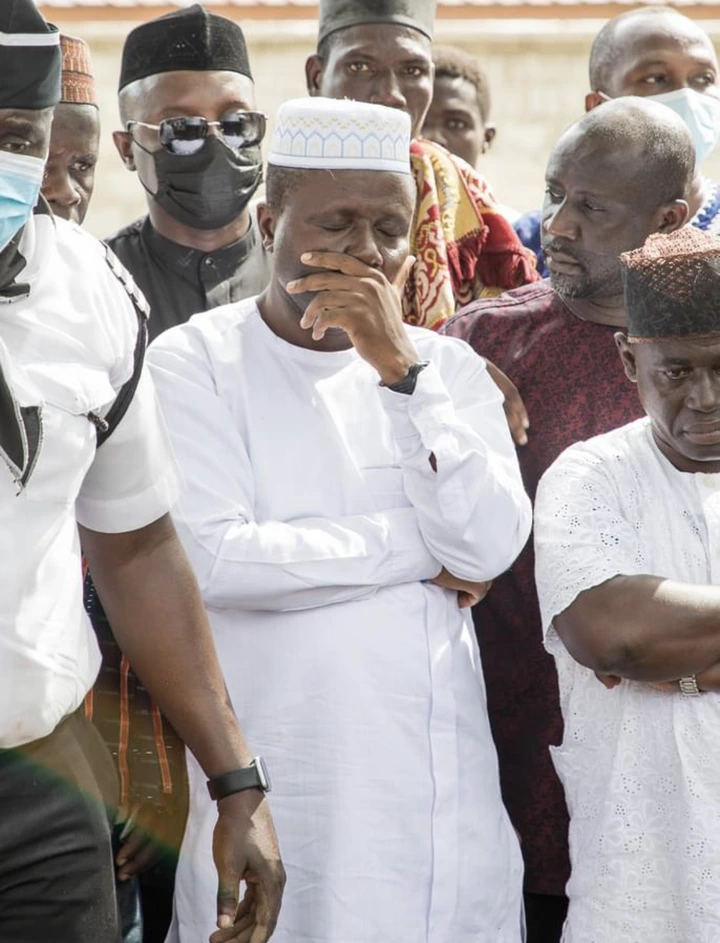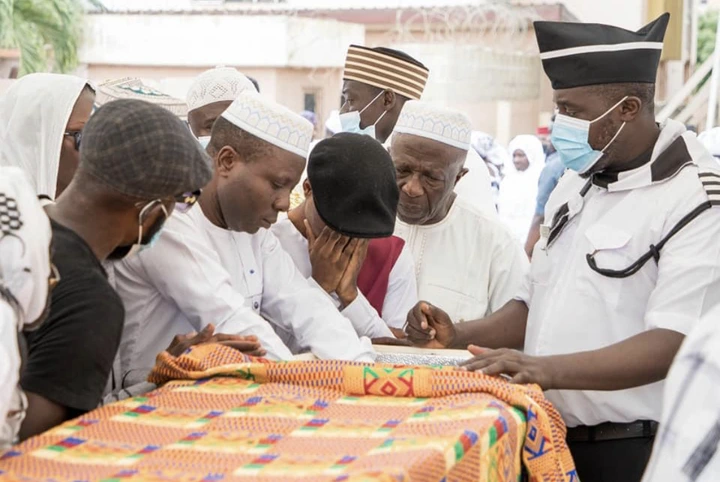 May her soul rest in perfect peace and all condolences go to the entire family and loved ones.
What are your thoughts considering the recent heartbreaking photos as the Crime Check TV Boss buried his beautiful wife after she was admitted to the ICU for medical treatments?