The member of Parliament for Assin Central, Hon. Kennedy Agyapong is also among the contestants for the New Patriotic Party's flag bearer position for the 2024 elections. He has today, strongly questioned his other competitors for the flag bearer position of their party. He, however, revealed that he's the best choice for the position as far as his competitors are concerned.
While speaking in a radio interview, Kennedy Agyapong revealed that none of his competitors are better to lead the party than him. He then questioned why will people say it is someone's time now when he was a founding member of the party in America in 1990? He also questions which of his competitors willingly use their money to sponsor the party than him?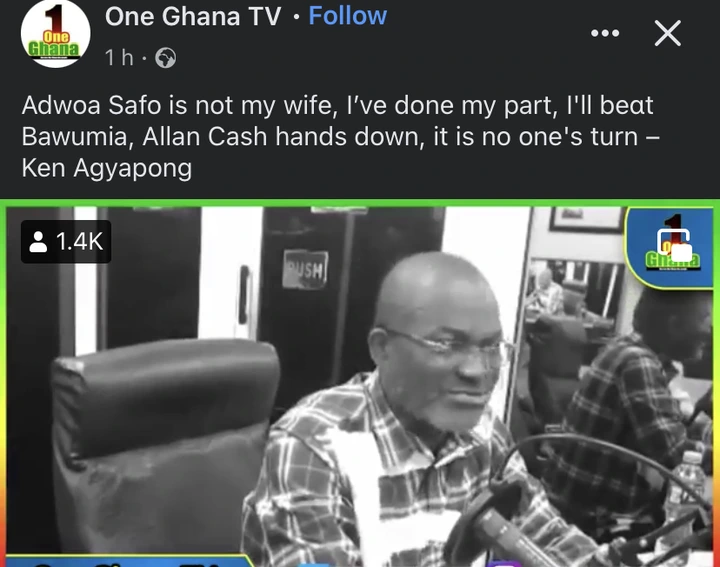 " I hate to hear it's someone's time. Whose time is it when we were founding members of this party in America as far back as 1990? In 1990 which of my competitors were around? Which of my competitors willingly sponsor the party with their money than me? On top of all that, I get insults for helping the party. So if I'm not better qualified to lead the party then who does? I will beat them hands down." Kennedy Agyapong boldly revealed this.
Do you agree with the comments of Hon. Kennedy or do you think that's he's being too proud?
Do you think Kennedy Agyapong is the best choice for the position and will beat his competitors?
But if what he's saying is true then there is nothing like pride right??
Please leave your comments below and kindly share this article.