Ghanaians each and everyday wake up to witness an increase in the prices of goods of service as well the increase cost of living. There has been series of demonstrations to attract the attention of government to see to it that, the economy if not restored to normal will be something every average citizen can cope with.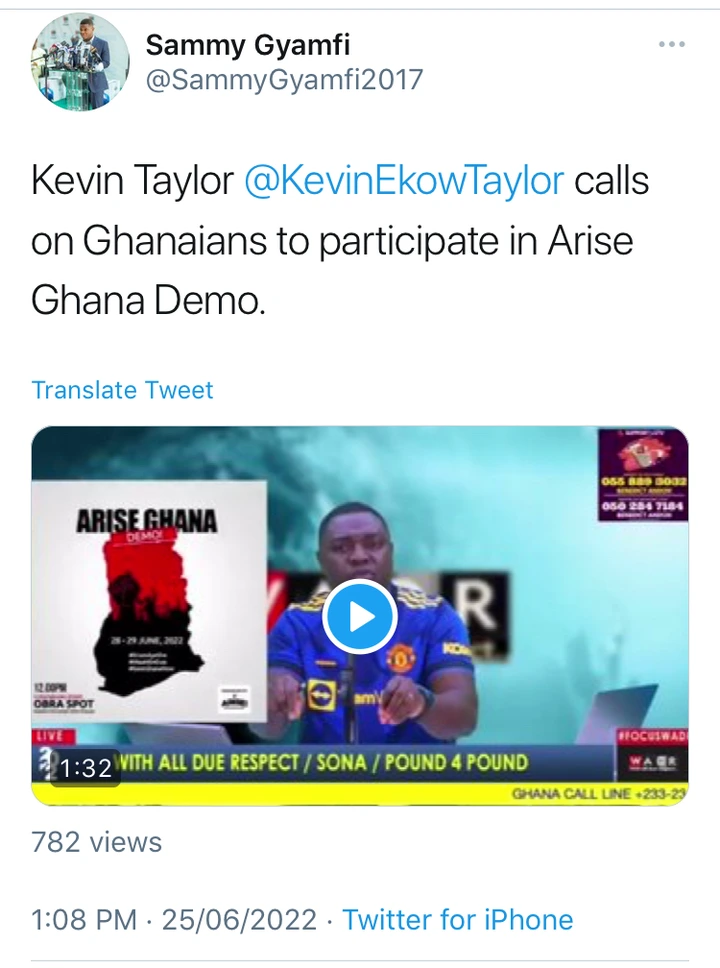 Reporting from the official twitter page of Sammy Gyamfi, is the intention of Ghanaians across the country to join an organized demo named "Arise Demo". The demonstration seeks to draw the government's attention to the hardship Ghanaians are facing at a time inflation keeps soaring each day like other demonstrations use to. It has gained the endorsement and participation of great personalities in the country including Randy Abbey, Dr. Nyaho Tamakloe, Dr. Wereko Bobbey, Kevin Taylor and others.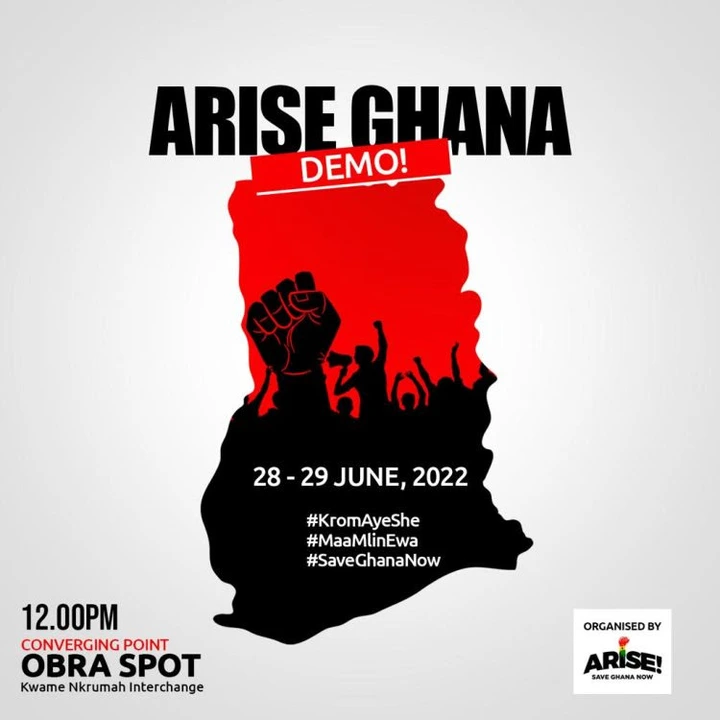 As at now, the leadership of Arise-Ghana says they have finalized engagements with the Ghana Police Service over their impending demonstration in Accra. The demonstration is schedule be held on 28th and 29th June, 2022 for which Kevin Taylor in his today's edition of his show pleaded with Ghanaians to help in carrying out this demonstrations making it a blast for it USB's really important. He also added that, his media will carry out a live coverage of the whole demonstrations without taking a dime from the organizers. Below is a link via which you can access his video where he asked Ghanaians to participate in the upcoming demonstrations:
https://twitter.com/sammygyamfi2017/status/1540683255925465088?s=21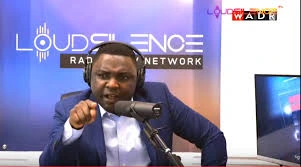 The above demonstration is in two phases for which the first phase is taking place at the Kwame Nkrumah Circle, Obra Spot serving as a place for converging of participants between 12PM and 3PM. From the spot, through to the Nima Police station straight to the jubilee house.
The second phase is set to begin at the El-wak sports stadium at 12PM and move on the Land Commission road to the Liberation road all the way to the Ministry of Finance, where a petition would be presented to the Minister for Finance. From the Ministry, they will heard straight to parliament to also present before the house another petition about the Covid 19 expenditure breakdown and other matters arising.
"Let us all get on board to save our country"- Arise Ghana.
What is your opinion about the organization of this demo? Let your opinion be heard in the comments section below. Don't be left out and have a nice day!
SOURCE: Sammy Gyamfi/Twitter.com
Content created and supplied by: Hot-news_360 (via Opera News )